Post by Жenophilius on Jan 23, 2010 23:43:11 GMT -5
Rock Mon
Characteristics:
Annoying and loud.
Likes:
Rasta Music
Dislikes:
Tourists
Quote:
"Hey Mon! Let's get busy!"
Other Information:
There are 20 Rock Mon in total, each worth 3 points. The Rock Mon have somehow learned to levitate off the ground through the steady humming of Rasta Music. While their rocky skin isn't strong enough to stop Gantz weapons, they do pack a powerful punch.
Flaming Tortoise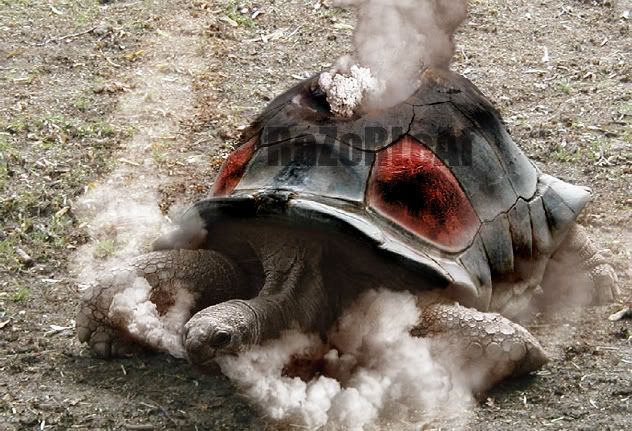 Characteristics:
Slow, Loud, and Cocky.
Likes:
Bananas
Dislikes:
Rabbits and Smoothies
Quote:
"YEAH JUST STAY THERE! IMA' COME KICK YO ASS IN AN HOUR!"
Other Information:
There are just 3 Flaming Tortoise(Thank God), and each are worth 13 points. The Tortoise can shoot flames from their mouths, and also send hot rock projectiles from their mouths as well. Their shells are super durable, so you need to have lot of patience when dealing with these critters.
Fossil Phil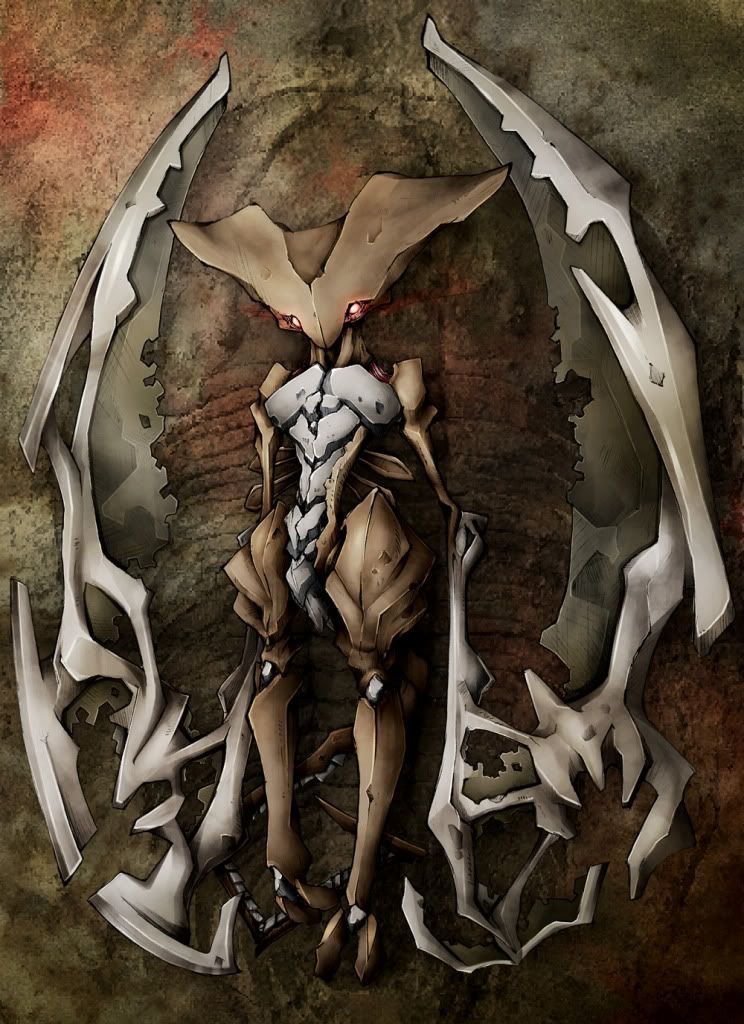 Characteristics:
Quick and Deadly.
Likes:
Silence
Dislikes:
Noise
Quote:
"....."
Other Information:
There is only one Fossil Phil, and he is worth 20 points. Unlike the other Aliens he prefers solidarity and silence, only coming out when provoked or fed up with all the trouble. His Scythe like appendages can cut a Gantz Suit to peaces, and his shell requires multiple hits to destroy. He also has the annoying ability to dig.
The Coon
Characteristics:
Fucking Crazy
Likes:
Fucking Raccoons
Dislikes:
Fucking Porcupines
Quote:
"Cooooooooon!"
Other Information:
There is only one Coon, and he's worth 40 points. The Coon is apparently an abducted human who was drive insane by the Fossil Aliens long ago when he was just a lad. He still wears his Tanaka outfit, but considers himself an Alien as well. The Fossil Aliens support him because they lost the location of his previous home. Even though he has no Alien abilities, he's still the highest ranking Alien on points.