Post by ashleysherrinjones on Apr 11, 2011 4:40:52 GMT -5
Characteristics:
¡INFECTOR: A bat-like, eyeless necromorph with a stableizer which is a massive stinger, is driven through the forehead, (or a mass of tentacles that seem to have previously been innards is slid down the victim's throat)and the victim mutates into a necromorph depending on hormonal state, age, and even body weight. They will avoid living organisms unless they feel threatened by them, mostly just infecting dead bodies.
(On the spot mutations can result in an enhanced version of regular necromorphs, there bodies are more durable to perforation, for example, black slashers).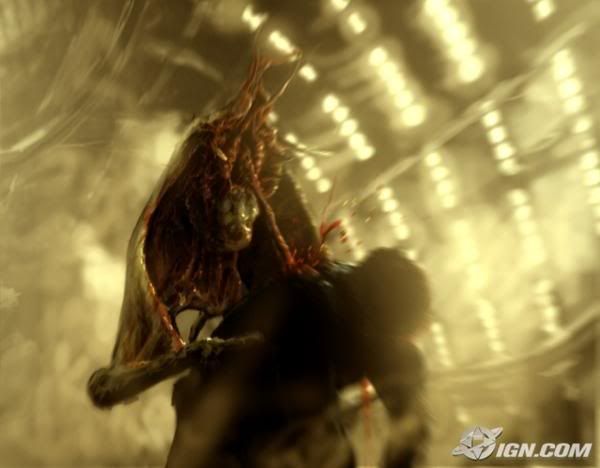 SLASHER: These are the most common form of necromorph, only because there are plenty of dead humans around to infect and to be infected. Their arms have been shifted to their shoulder blades and their hands grow sharp blade like spikes from their palms; an additional set of arms grow out of their abdomen. They can run at high speeds and will try to get new hosts for the alien scourge known as the INFECTOR. Their look may differ depending on their gender and the length of time they have been mutated (some wear trousers, have breasts, have darker skin and scream in a different pitch of voice).
(Female slashers are not as aggressive as males but they are able to spit acidic projectiles. Black slashers (their enhanced variant) are much more resilient, can't spit acid like the female variant but strike harder and move faster.)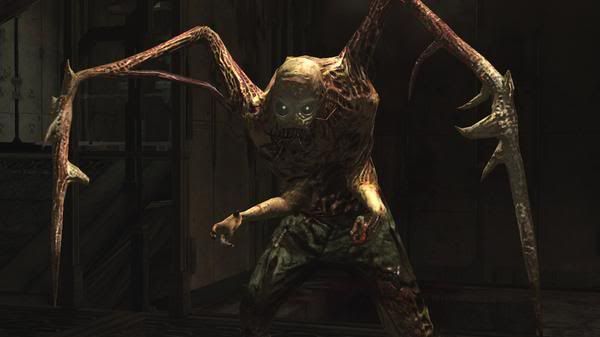 ¡LURKER: These necromorphs are dead babies and still retain their infant bodies. They have 3 large tentacles that emerge from beneath their back plates. These can be used to grapple on (and possibly decapitate people if his health is critically low) or they can use the barbs on the end of them as a ranged weapon. They crawl on all fours and use suction cups to crawl on walls and ceilings both in normal, meaning that they may attack from any direction. It has an enhanced variant. Killing them requires dismembering their tentacles, advanced ones require all tentacles.
¡PREGNANT: These are female and male necromorphs, since these critters are big in size their speed is hindered but they are still quite fast and use blades ( much like the slashers) to strike at people. Their stomach is their deadliest weapon. When shot in the stomach to a certain degree, they release a swarm of tiny necromorphs(made out of dead skin cells.). These will latch on to people and slow them down while there health rapidly decreases. People will have to come to a complete stop to shake them off. If Pregnants are killed without releasing their spawn, their contents die as well.
¡SWARMER: These are somehow formed inside of the pregnant necromorphs. They are small and if you do not kill the pregnant necromorph the right way at least 10 of these will burst out of it. They are basically nothing but boneless bits of flesh with teeth. If they get close enough to you they will leap on to you and start to chew on you. Bad news all around.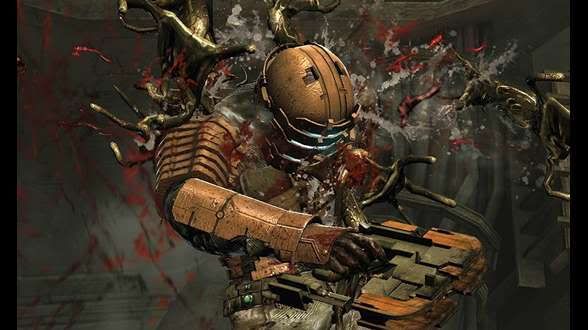 ¡EXPLODER: These necromorphs have their legs fused into one spindly limb. Their dominant arm is mutated into a huge sack of chemicals, which explode if struck hard enough. If the sack is dismembered it can still attack people but it is very weak. Its head is split in two to create a mouth and can bite people in half. If the sack is severed from the body it can be lifted and thrown by a person to create a chemical explosion to kill or damage necromorphs or humans.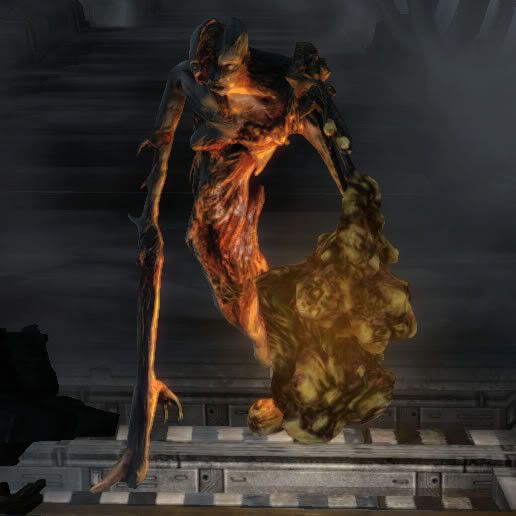 ¡HIVE MIND: An extremly large necromoph which is aparently the cause of the neromoph out break, The Hive Mind acts a sort of leader, being able to control all other necromophs telepathically. The Hive Mind's main weapon is it's enourmous tendrils which it will slam to the ground trying to crush people. It can also rip people of their feet and pull them apart with it's teeth resulting in an instant death. The Hive Mind is the final boss of the game and once defeated will cause all other necromorph to die also.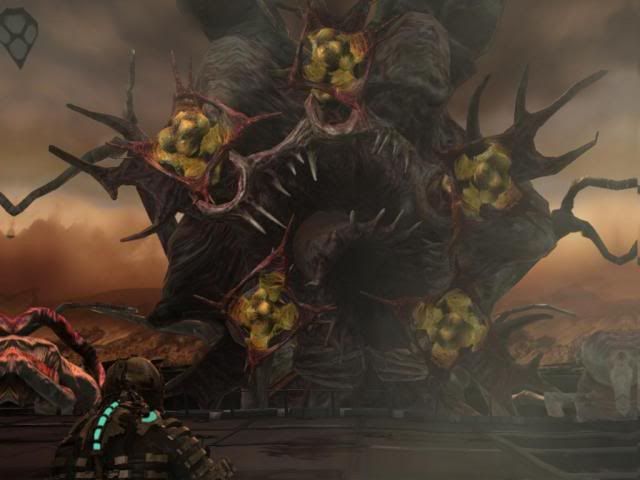 Likes: To kill
Dislikes: Not killing
Quote: Issac
Other Information: Necromorphs have very little weaknesses, they can easily withstand a barrage of bullets and Necropmorphs can only be killed by dismembering their limbs until they are completely dead. Although some Necromorphs require more than dismembering. Sorry for the long post.